Visually Engaging Website for Thurso based Electronics Specialist
A Modern Responsive Website Upgrade for a Leading local Electronics Specialist.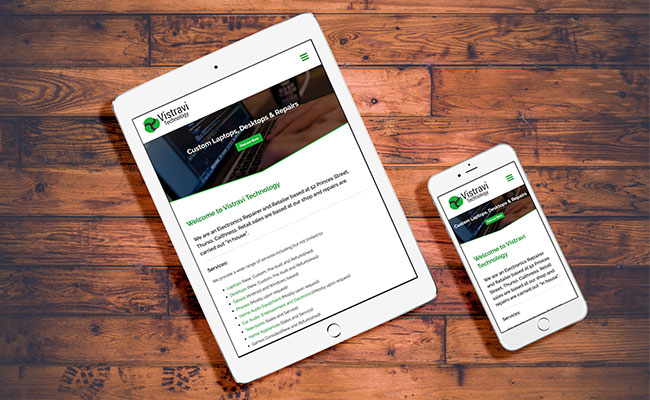 Vistravi Technology approached Premier Digital to Redesign and update their old website to a new Modern, fully responsive and SEO optimised site. Being a local leader in the market up north in Thurso, Vistravi Technology required a visually engaging site to compliment the services they offer.
Using their existing Logo and colours of the brand, we created a simple but sharp website that has clear navigation, great ease of usability and good use of photography.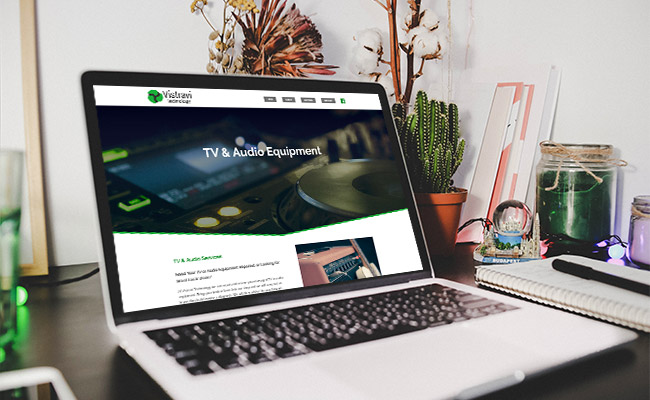 With the new site requiring to work seamlessly across all devices as standard, simple usability was essential requirement of this website design. By sourcing great photography as well as supplying their own, we were able to deliver extra impact to the user experience.
This cumulated in in a visually engaging site with carefully SEO optimised content and call to action sections throughout the site.
Check out the Vistravi Technology site here: vistravi.co.uk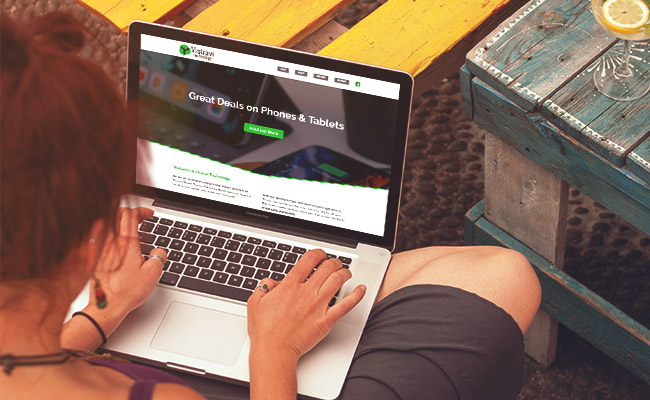 DO YOU HAVE A BIG IDEA WE CAN HELP WITH?