Visually Engaging Website Redesign of Local Law Firm
Inverness based General Law Practitioners MacLeods W.S., approached us to redesign a very outdated website to bring it up to date with a modern, professional eye catching layout to reflect the professional services they offer.
MacLeods have a team of highly experienced solicitors practicing in a wide range of areas including General law, Crofting, Agricultural Law, Employment Law and more.
A thought provoking website design, which makes use of high quality photography to engage with the user and convey a warm and friendly message was the solution. The high end services offered to clients from Inverness and across the Highlands, was reflected well with this approach to the design and layout.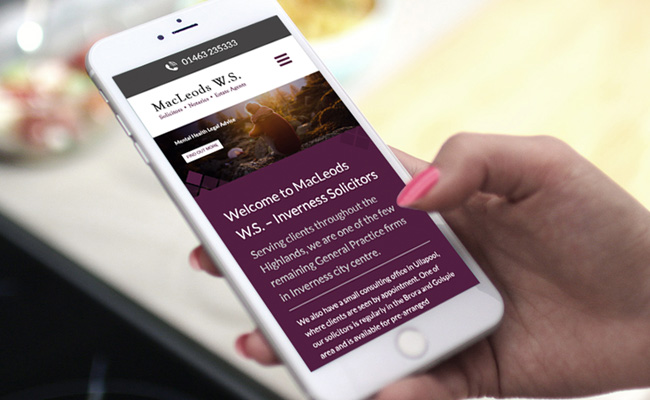 High visual impact photography and titles throughout the site visually engage with the user, adding weight to the message MacLeods want to convey. The overall rebranding and design of this website works seamlessly across all devices. Along with the clever use of photography, call to action sections have been used throughout as a way to engage and further encourage contact. All of these elements combine to further enhance the overall, yet vitally important user experience.
Check out the site here: macleodsws.co.uk