Modern Responsive Website Design
Explore Highland, based in Inverness required an upgrade to their website to become modern fully responsive, yet very clear clean and simple, with keeping all existing content, logo and booking features.
Explore Highland specialises in bespoke canoeing, kayaking and stand up paddle boarding trips across the highlands for all ages, fitness levels and abilities.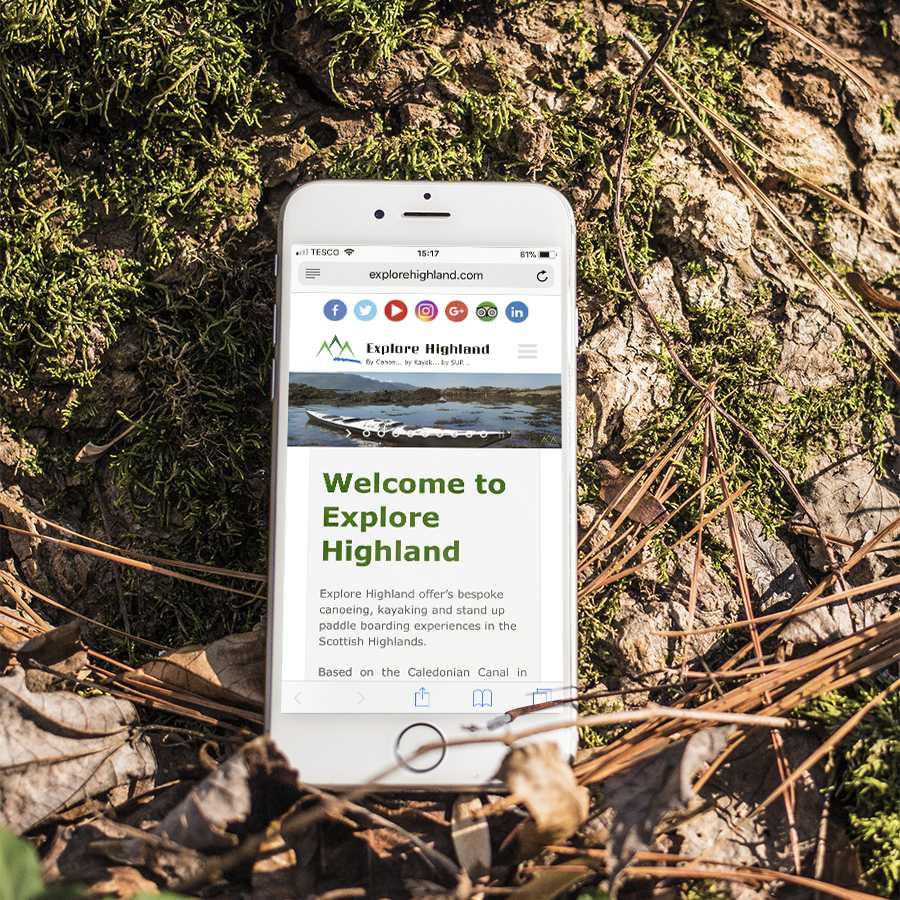 A new and improved modern website design for this very popular business, which has many visitors to its website was in need of a modern up to date design. The website had to tie and reflect their reputation of offering first class adventure water activities within Inverness and across the highlands.
All of the existing content of the pages, blog posts, calendar and booking features had to be kept intact for the redesign of this website. By taking a copy of the old website, and re-uploading and installing on a test server gave me the ability to work on the design without effecting the original site.
Each page of the website (70+ pages) were to have a main panoramic photo slider showcasing snap shots of Explore Highland's services based on the content of each page. This in itself was a large task using many different photos for many of the different pages.
Enabling the design of the site to work seamlessly across all devices, from phones to tablets and desktops computers was vital for the usability and modern standards of website design. Keeping the site clean and simple with a main focus on the panoramic photo slides of each page was the aim of the design with clear columns of justified text and sidebars adding to its strong easily readable layout.
You can view the Explore highland website here: www.explorehighland.com