New Soft & Soothing, Complementary Therapy Website
Complementary Massage Therapist based in Aberdeen was eager to have a revamp and redesign of her existing website.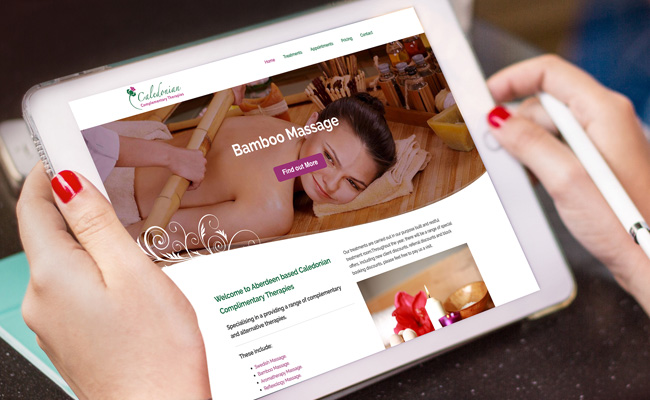 Caledonian Complementary Therapies offer a wide range of popular Massages, Reflexology, Aromatherpay Massage and more. A new website was required to reflect the relaxing and soothing services that she offers using a combination of delicate relaxing photos.
Elements of floral and flowing effects through the site was incorporated into the design. This helped set the overall feel of the site.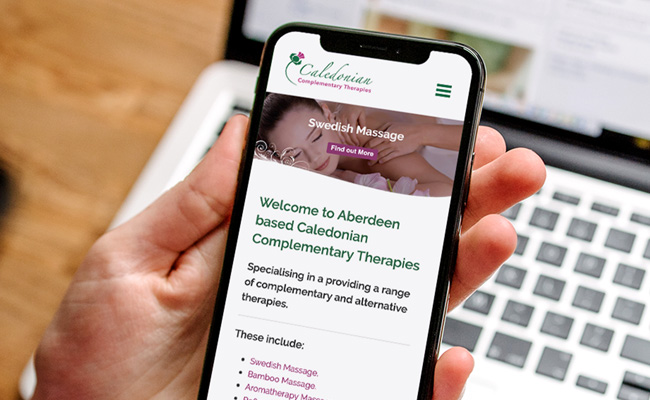 The use of soft and soothing photography and titles visually engage with the user, setting the mood that is expected when the user arrives for their treatment. Working seamlessly across all devices, this same message of relaxation is conveyed no matter what device they are using.
Adding more weight to the message of this site is the use of the soft colours and font choice. Call to action sections that are not to imposing, are used to encourage contact by phone or by form.