Benefits of using Printed Materials
Flyers, leaflets & brochures for your business from Premier Digital Inverness
When deciding what content you want to include on your promotional materials, ie. flyers, leaflets or brochures, common mistakes would be to focus almost exclusively on photos, images and other design elements.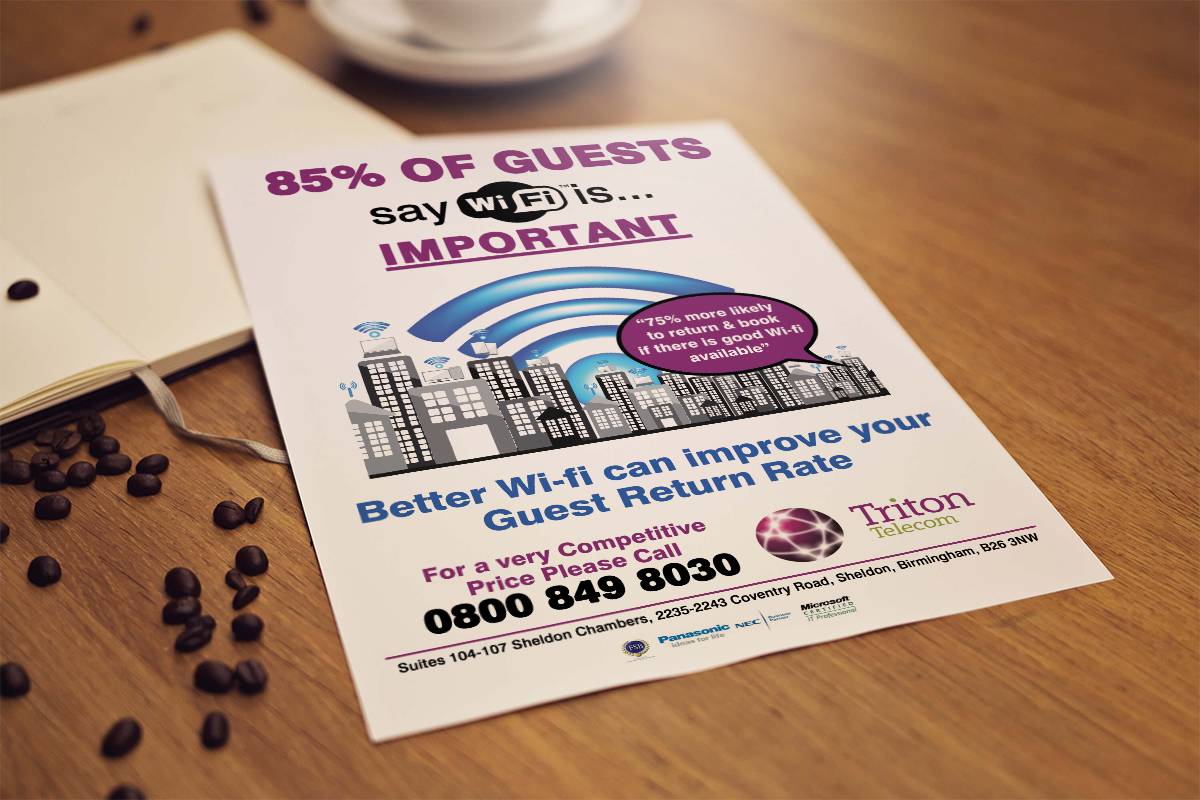 It becomes understandable as one of the major benefits of promotional materials is that they visually show potential clients and customers a product or a service of a business in ways that a letter can't. But it is also equally important to know how to write effective marketing material that persuades people to take action from the outset of reading the material.
Without effective content writing, someone who sees your flyer won't know any details on your product or service, or why they should even buy it. With a team of experienced Graphic designers based in Inverness, Premier Digital will take your promotional content and other elements and develop them into creating your flyers, leaflets and brochures. The end result will be a stunning creative, and eye catching design, that will bring results.
Here are just two useful points to consider when deciding on what to include in your marketing materials:
Capture their attention
Arguably the most important part of your flyer is the headline as you've only got a few seconds to grab a potential customer's attention before they gloss right over your flyer. There's no better way to catch somebody's eye than with a prominent headline. There are various tactics to use when writing an effective flyer headline, the best being using your business advantages, what makes your business different and using effective wording. Using wording that is particularly compelling will give your target market an even more effective impact in that first few seconds of seeing the flyer.
Call them to action
Decide exactly what you want your potential client or customer to do. To buy a specific product or service, or a range of products and services? bearing in mind the amount of writing you want to include compared to the size of the printed format. Make your call to action very clear, an example would be  to place an attention grabbing statement like: "Receive a free gift when you visit our website!" which would need to be placed somewhere it would be instantly noticed. Insuring that you include some way of reaching you is very important ie. phone number, address, or URL.
See How we Can Help your Business Grow with Professional Design and Printing services from Premier Digital in Inverness.
Request a Call Back below, on a day & time that suites you